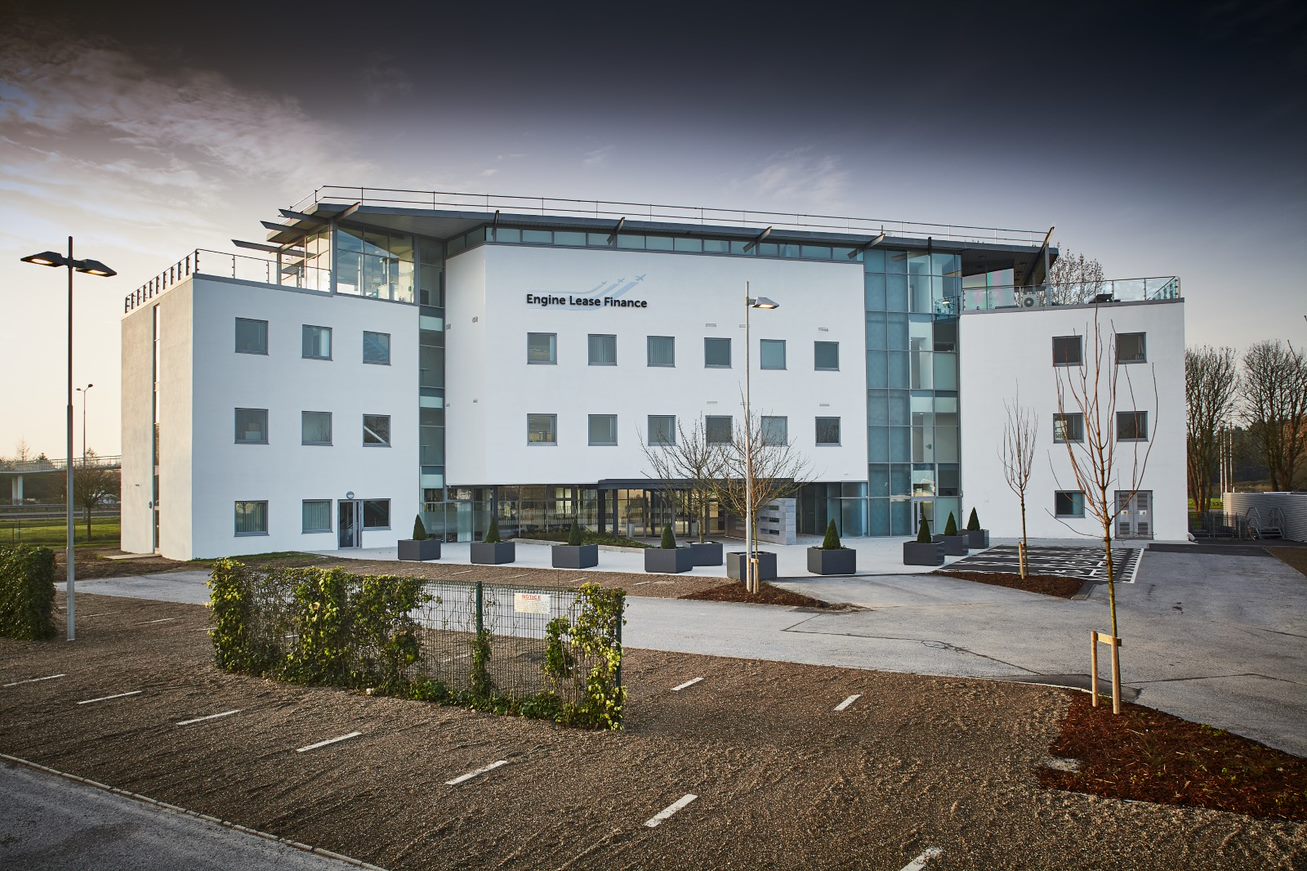 13 Min read
Optimism ahead – but for the "good" asset managers – An interview with Tom Barrett by Laura Tompson/Ishka Insights
ELF CEO: Optimism ahead – but for the "good" asset managers – An interview with Tom Barrett by Laura Tompson/Ishka Insights
https://www.ishkaglobal.com/News/Article/6256/ELF-CEO-Optimism-ahead-but-for-the-good-asset-managers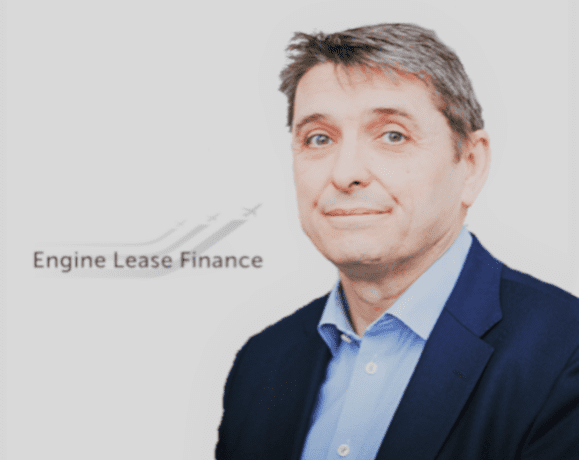 "This crisis will pass," says Engine Lease Finance (ELF) CEO Tom Barrett – but lessors who were less disciplined in the previous boom period will be "under duress" in the coming years.
"In this recent boom – that is now well and truly over – the aircraft space got very commoditised," Barrett explains. "A lot of activity over the last five years didn't have the sound fundamentals that some of the disciplined longer-established companies maintained. Assets were overvalued and people were not looking at the downside risk."
Barrett, who assumed the role of CEO in January 2019 (the same year ELF celebrated its thirtieth birthday), says that ELF has always been about the assets: we've never treated our assets as a commodity." The engine lessor – which was acquired by Mitsubishi UFJ Lease & Finance Company Limited (MUL), a Japanese publicly traded finance conglomerate, in 2014 – owns a portfolio of around 300 engines leased to over 75 customers, the lion's share of which are current-generation narrowbody engines.
Rentals could dip, LRFs rationalise during crisis
With Covid-19 flooding the spare engine market with supply, it is possible that lessors could be hit with similar drops in lease rates to previous crises, says Barrett. After the 2008 financial crisis, ELF saw downward swings of up to 30% on CFM56-5B and -7B lease rates. The impact of that crisis was more pronounced on V2500-A5 lease rates, driven by an oversupply of spares in preceding years. In some isolated occasions, -A5 rentals swung as low as 60%.
Barrett expects that one effect of Covid-19 will be a rationalisation of pricing in the sale-leaseback market, although he acknowledges that relatively few deals are being inked at the moment. The most sensitive pricing pre-Covid was on the GTF and the LEAP, says Barrett, with lease rate factors (LRFs) getting as low as low 0.5, although ELF itself preferred 0.6 LRFs; post-pandemic, those could rise to low 0.6s. On current-generation narrowbody engines such as the -5B and -7B, LRFs were frequently in the high 0.5s before coronavirus but could now rise to mid-0.6s.
Aircraft and engine lessors have been hit by airline bankruptcies and restructurings (see Ishka's On Watch series). Some of this risk for ELF, however, is mitigated by the Irish lessor's focus on medium- to long-term leases  of around three to 10 years – though "three to five is essentially a long-term lease these days," Barrett adds. ELF does have a short-term leasing team, but it is not "investing in an asset for the current lease so that we can flip it."
Investing in an engine for as long as 15 years decreases the importance of airline credit, the leasing chief argues, which can be a rapidly-moving risk factor in a tumultuous market. Despite this, like other engine lessors, ELF expects a hike in terminated and lapsed leases in 2020.
Based on an Ishka survey of engine lessors in February 2020 (see Insight: 'Current gen engine rents hold steady thanks to MAX grounding'), a 30% drop in pre-Covid rentals would place CFM56-5B4s with 6,000 cycles remaining at around $59,000 a month; -7B26s at around $57,000; and V2527-A5s at around $48,000. More extreme drops are likely to be outliers. Some engine leasing companies speaking with Ishka earlier in the pandemic admitted to chancing 40% reductions on pre-Covid purchase prices (see Insight: 'Engine SLB bids up to 40% below pre-Covid levels').
Q2's deferral wave
ELF, like lessors across all asset types and regions, was met with a "wave" of deferral requests last quarter. "Q2 was about: what are we dealing with?" says Barrett. "It was about cashflows, it was about engaging with our customers." 75% of ELF's customers ultimately requested rent holidays. ELF granted one month deferrals across the board, but terms and accession to requests for longer deferrals varied by customer.
Now in Q3, ELF is "certainly changing the approach" to customer support, says Barrett. "We are still a long way off for 100% of our rentals being paid every month, but, just like everybody else, it's moving in the right direction." ELF's lowest month for rental receipts was May. July, however, was already double of May's level and the lessor remains in discussion with many operators regarding ongoing requests. Barrett also stressed that ELF honoured every commitment where the company had mandated awards prior to the virus – "be it OEM orders or airline sale-leasebacks."
Climbing off-lease rates
Off-lease rates in 2020 have shot up for engine lessors across the sector. Mature medium- and long-term engine lessors will often have around 15% of their on-lease fleet expire in any given year due scheduled lease expiry. However, pre-Covid, customers would typically extend many of those leases: ELF's actual off-lease rate was in the low- to mid-single digits in 2019. 2018 and 2019 were remarkably high years for utilisation, Barrett explains.
Now, in 2020, ELF – similar to other engine lessors speaking with Ishka – expects to have approximately 10% of its portfolio off lease at any time. However, Barrett expects this to dip below 10% before the end of the year and is, in fact, "likely" to be "much lower" depending on the outcomes of airlines in bankruptcy proceedings, bankruptcy protection or restructuring. ELF itself has exposure to "several" airlines in such circumstances and has expanded arrangements with its storage facilities anticipating higher levels of idle engines.
The high number of off-lease and idle engines across the market could result in some opportunities for engine lessors looking to buy cheap while the market is down. "This crisis, like previous crises, presents tremendous opportunities for us to broaden our customer base and to pick up assets from our competitors and others," says Barrett.
However, ELF will not be snatching up excess assets simply because the price is low. "We have a 10-year vision that remains unchanged and the volume of acquisitions we had planned to do in 2020 will be done," says Barrett. "Most of them will be sale and leasebacks, where we are providing cash to airlines in return for adequate commercials, rather than pure speculative purchases."
'This crisis will pass'
Looking to the future, Barrett cautions everyone to "watch Q4" as the lack of recovery in Q3 to datepotentially extending into Q4, "will bring many headaches." Despite this warning, Barrett remains overall sanguine: "This crisis will pass and a recovery and upturn will follow."
Those who have been "good asset managers" should be looking forward "with confidence," Barrett reflects. "Those who didn't depreciate their engines or aircraft, who didn't look for opportunities at redelivery to monetise some of the metal, who over-relied on trading to create the revenues and profits – they are going to be under duress for the next period."
"I'm very optimistic about the next ten years," Barrett concludes. "The leasing industry can afford to step back – 2016, when RPKs were 21% lower than 2019, wasn't that bad."
The Ishka View
Values and rentals will take a hit on many engine types as supply outstrips demand during the crisis. Ishka understands that multiple engine lessors granted rental holidays similar to those reported by aircraft lessors (c. 80%) in Q2. Most lessors will be trying to get their non-payment and deferral ratios down now in Q3 but will face opposition from operators whose leased engines are still grounded. Engine investor Fortress, for example, estimated only 65% to 70% engine utilisation in Q3.
In the short term, ELF will – like others –feel the strain from depressed rental revenues and muted new business. While carriers will be keen to avoid expensive maintenance where possible, they will also frequently have spare engines stored with green time to burn through before opting for new leases or spot leases.
ELF, however, is fortunate in that it has strong Japanese backers to cushion the strain of the pandemic. With a portfolio focused on long-term-leased current generation narrowbody engines, which were in high demand in recent years, and a planned transition to new technologies, the lessor is well-placed for the long haul.