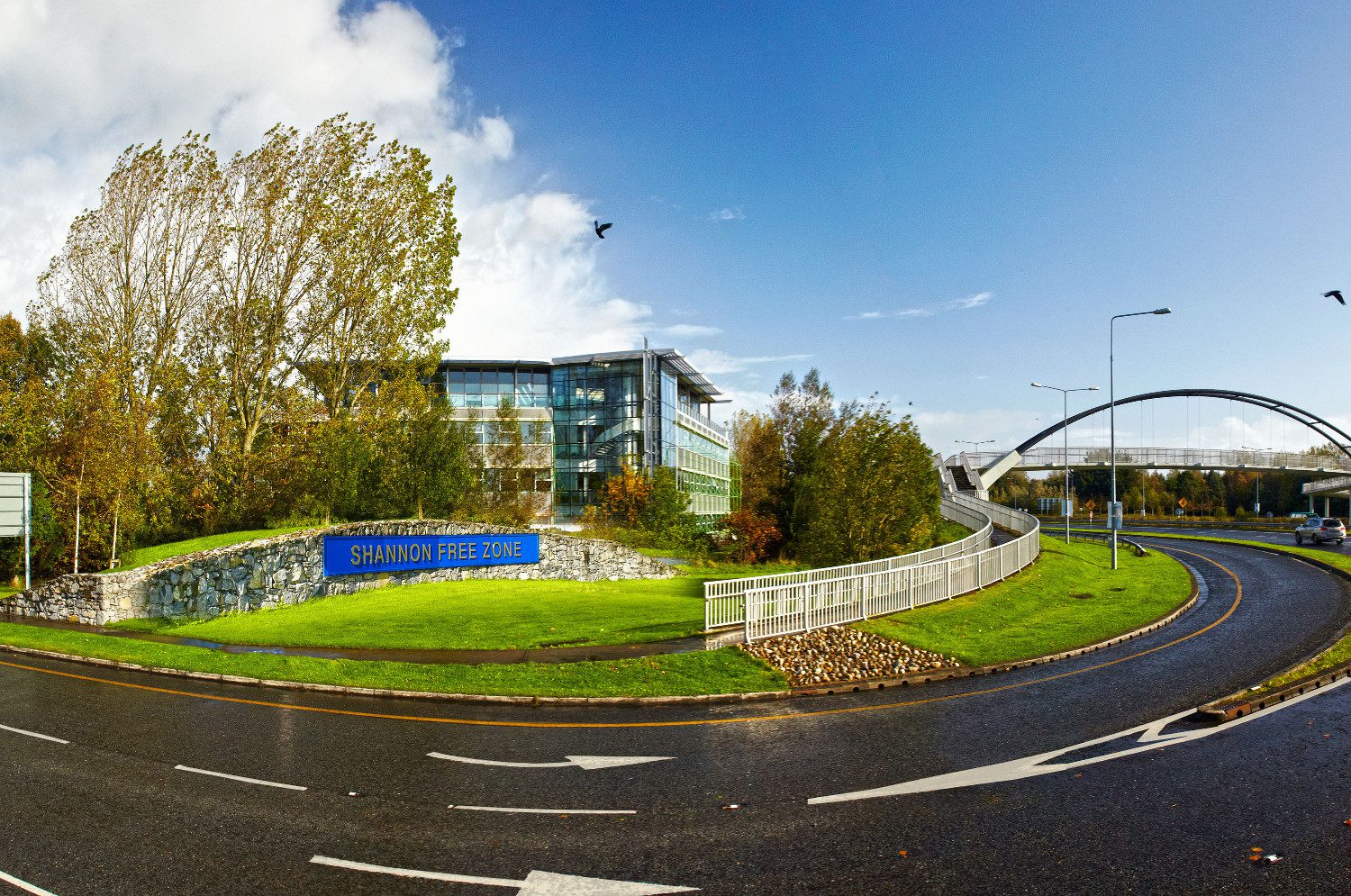 2 Min read
JetStarPacific's First Engine Sale & Leaseback
Ho Chi Minh, Vietnam, January 2019
Congratulations to the JetstarPacific (JPA) team on a wonderful Year End Party in Ho Chi Minh City, 11th January 2019. Engine Lease Finance (ELF) is delighted to be associated with JetstarPacific and such a prestigious event.
In December 2018 ELF concluded 3 X V2527-A5 Sale & Lease Backs and 1 x Purchase transaction (SLB) with JetstarPacific. At the Year End Party 2018 JetstarPacific's Mr. Nguyen D. Anh and Ms. Do Trieu Tu Anh accepted the Special Project award on behalf of the JPA transaction team for this multiple engine SLB. In addition, Mr Olaf Knuth received an award and accepted on behalf of the ELF deal team.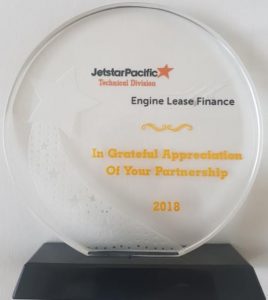 As noted by JPA's Chairman Mr. Le Hong Ha, CEO Mr Nguyen Quoc Phuong, CTO Mr. Nguyen The Hoang and the Engineering Manager Brian Arent this deal was immensely important to JPA and critical to get right given this was their first time doing an engine SLB. Knuth commented that this transaction ran very smoothly from beginning to end and especially noted the Legal colleagues from both sides did a terrific job.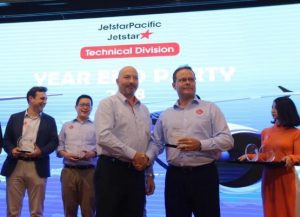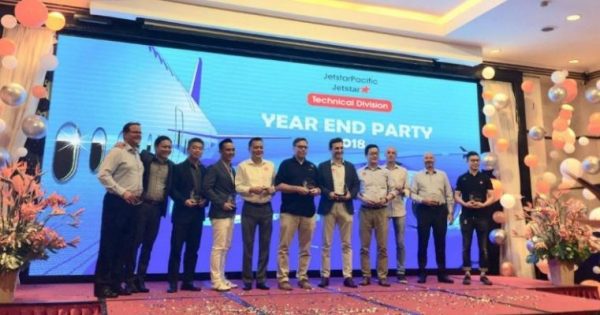 Engine Lease Finance wishes JetstarPacific continued success and growth into the future and look forward to working together for many years to come.