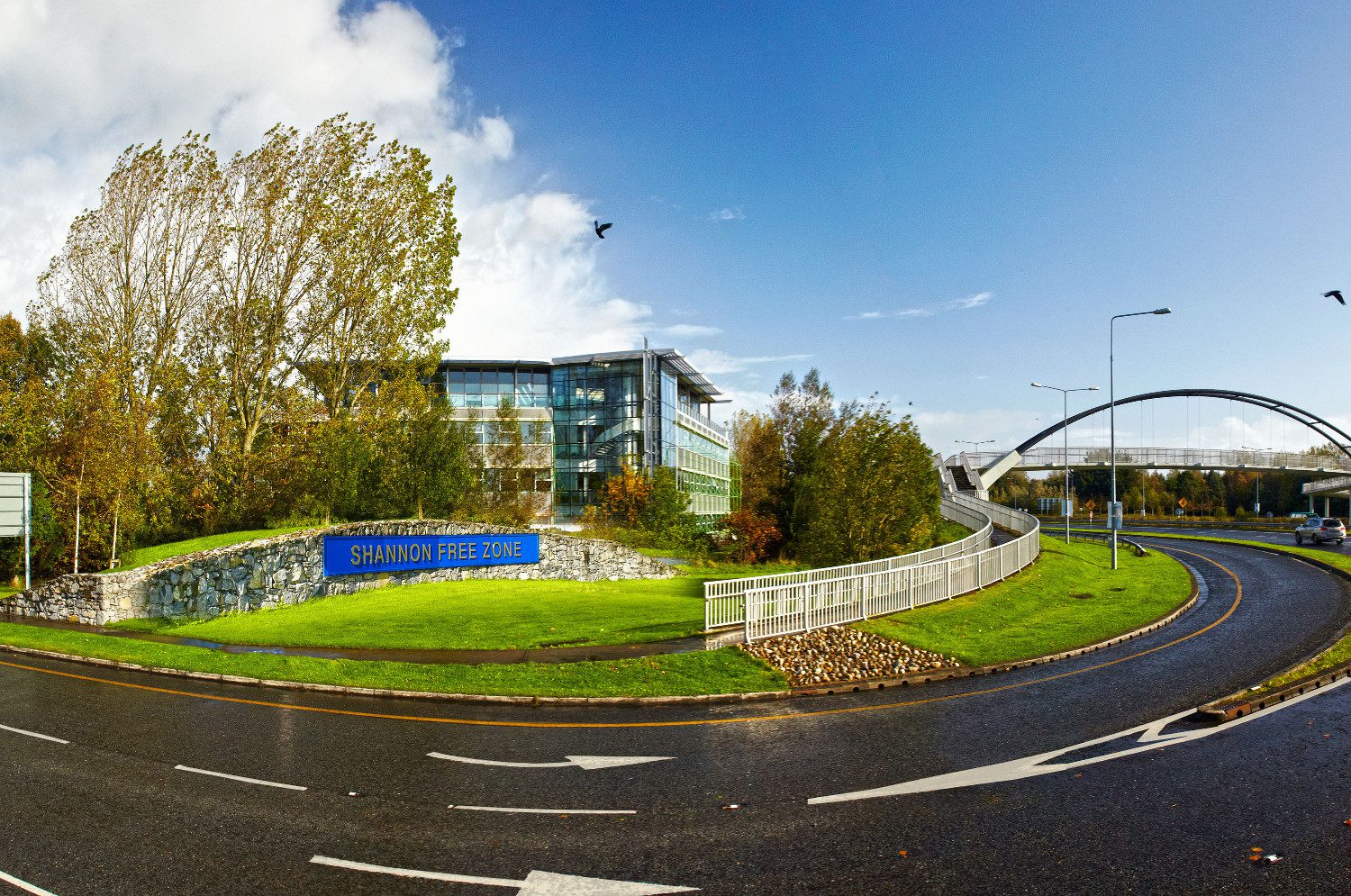 16 Min read
A Market In Flux – Engine Year Book 2019
Engine Year Book 2019 – Jon Sharp Article
After almost 30 years in engine leasing, the outgoing president and CEO of Engine Lease Finance (ELFC), Jon Sharp, provides a valedictory guide to the changing dynamics of the market he specializes in.
The aviation boom continues, albeit with one or two clouds gathering, and 2018 has proved to be another very interesting year for the engine market. Once again, the news was largely dominated by the ongoing entry-into-service (EIS) problems of the new generation of widebody and narrowbody engines, as well as the associated difficulties of ramping up production that have been encountered by the OEMs.  The engine leasing and part-out markets, meanwhile, are saturated, with too many participants looking to invest in a relatively scarce product base. In this market there is excess liquidity, meaning that available economic returns are at the limit of acceptability, simply because of too many participants chasing too little product.
The MRO community is stretched to full capacity and airlines are finding it hard to book maintenance slots, a problem exacerbated by an under-supply of spare parts, both from the
OEMs and from used serviceable material (USM) suppliers, which has extended turnaround times.  OEM aftermarket behaviour continues to invite scrutiny. In mid-2018 IATA and CFM reached a ground-breaking agreement regarding the OEM's code of conduct, which I will address below.  These closely interrelated issues are set to have a profound effect on our industry.  The raw data reveals some staggering numbers, with some the most impressive statistics being thrown up by the new-generation narrowbody engines. Taking the Boeing 737 Max and the Airbus A320neo together, there will be 973 reengined narrowbodies in service by December 2018, rising to 1,986 aircraft by December 2019. The two manufacturers are therefore adding more than 1,000 narrowbody aircraft into the system in just 12 months, meaning that CFM and Pratt & Whitney must produce between them well over 2,000 engines (installed and spares). CFM are currently delivering seven LEAP engines each day and it plans to increase the flow to nine engines per day very soon. It is forecast that by 2023 there will be a combined 12,000 LEAP and PW1000G engines in service, steadily increasing towards 2028, it is predicted there will be more than 7,000 PW1000Gs in and nearly 10,000 LEAPs in service.
MAINTENANCE AND MATERIAL SQUEEZE
MRO providers are struggling to find sufficient capacity to cope with demand for shop visits for the present generation of narrowbody engines, for which peak demand is still some years away. There are approximately 20,000 CFM56-5B and -7B engines in service, with less than half having had a planned shop visit. There are also more than 6,000 V5200-A5s in service, and these three engine types account for about 3,600 shop visits per annum, with demand set to peak at 5,000 or so shop visits in 2023. Therefore, to efficiently overhaul these engines, maintenance shop capacity will need to increase by about a third in the next five years.  But at the same time the MROs are investing huge amounts of capital, both intellectual and financial, in creating new capacity for the new engine types, which on their own are forecast to generate approximately 2,000 shop visits in 2026. So, widebody engines aside, overhaul capacity will need to increase from the current 3,600 visits per annum to around double that by 2026. Food for thought, particularly when we add in to the equation shortages of spare parts and potentially restrictive OEM behaviour in the aftermarket. We have been hearing of shop visit turn times for certain engine types exceeding 17 weeks, with MRO companies laying the blame squarely on spare parts supply problems. As discussed above, the engine OEMs are increasing new capacity for the manufacture of new engines at an extraordinary rate, so spare parts production has in some cases suffered as a result. The MRO agencies traditionally turn to the USM market both to fill any supply shortfall and to make their services more cost efficient, with a USM part costing typically 60% of the manufacturer's list price for new. However, the USM market has been facing its own difficulties. Due to the delay in EIS of the new-generation engines, airlines have been extending the lives of their older equipment, so fewer aircraft are being retired and parted out. That has meant more overhauls and an accompanying spike in demand for USM. At the same time, though, there is a shortage of feedstock as fewer engines are being parted out – a classic double-whammy for the USM parts providers.  With new-generation engine production now starting to gear up following technical fixes, the amount of aircraft being retired is expected to increase and so the USM supply squeeze should ease. How quickly this happens depends partly on continued oil price rises, after which airlines will find the less fuel efficient generation of aircraft uneconomical to operate. The part-out community then must take care to avoid the opposite double-whammy of sharply increasing supply just as demand drops off.
The other source of spare parts is through PMA and DER, but their employment in overhauls and repairs does not provide a quick solution to the parts supply problem, since the OEMs have been effective over the last 10 years at limiting their use. This brings us to the interesting code-of-conduct agreement reached between IATA and CFM in 2018.
 IATA-CFM DEAL
It is beyond doubt that the engine OEMs have made huge inroads into the aftermarket in the last 15 years. They have trebled their MRO market share, mainly via long-term maintenance agreements, which have proved very popular with airlines, if not so much with lessors such as ELFC. IATA became aware of concerns early this decade: The IATA value chain report in 2013 and the IATA Financial Committee White Paper on sustained financial health in 2014 referred to "investigating options available to address the issue of OEM anticompetitive practices".  This subject came to the attention of the European Commission Director General for Competition, who opened an inquiry after IATA made a formal complaint about OEM anticompetitive behavior, although this was not specific to any OEM. On the basis that CFM56 engines powered approximately 75% of all narrowbody aircraft, the European Commission began a formal investigation into the practices of CFM, which led to CFM engaging with IATA and signing a code of conduct in July 2018, which in turn resulted in the European Commission dropping its investigation into the practices of CFM. In my understanding, the agreement affects different parts of the industry in different ways and I pick on some of the key provisions here:
FOR MRO PROVIDERS: 
CFM will provide MRO licenses to anyone who wants to maintain its engines without any restrictions on where the licensee sources material or repairs;
CFM will sell parts and services (e.g. proprietary repairs) to all licensees, irrespective of whether they utilise non-OEM parts/repairs;
CFM will not remove any fully disclosed repair (standard repair) from any version of the engine shop manual, unless there is a technical reason to do so. CFM has also said it will re-instate any such repairs it has removed.
OWNERS:
CFM will not refuse to service engines on the basis that they contain non-OEM parts or repairs
If non-OEM parts or repairs are "unexpectedly" found in an engine going through a CFM shop, provided those parts are serviceable, the customer has the option of replacing them with OEM approved parts or leaving them installed;
CFM will not expand a workscope to modules or sections of an engine that it knows contains non-OEM parts or repairs without cause;
In addition, CFM warranties will apply to all engines, irrespective of whether the engines contain non-OEM parts or repairs and the acceptance of a claim will be based on the cause of the failure of the part for which the claim is made.
For customers who choose to use non-OEM parts/repairs, CFM will carry out engineering analysis of the cause of failure for any warranty claim without undue delay.
Some things stay the same:
If a CFM engineering analysis demonstrates that a part failure was caused by a non-OEM part or repair, it does not have to stand over the warranty claim;
CFM can still determine whether to license part repairs (other than standard repairs)based on commercial considerations;
CFM may enter into exclusive material supply agreements with airlines and MROs;TRuEngine is not covered by this agreement.
We wait to see how this works in practice. Some elements of this agreement are significant, such as CFM's willingness to work with airlines and MROs who advocate and use non-OEM parts and/or repairs. So is the acceptance of non-OEM parts.  However, CFM's policy regarding PMA and DER has not changed and no doubt their promotion of TruEngine will be maintained along with the continued promotion of longterm care agreements that will only employ CFM material. It is estimated that 75% of LEAP engines are covered by these arrangements. Whether PMA and DER producers, effectively squeezed out of the market over the last decade, will now feel bold enough to attempt to return with new offerings is an interesting prospect for airlines, if not for lessors, who generally do not allow installation of either PMA parts or DER repairs.  Probably the most interesting thing about this agreement is that it forms the baseline for what is acceptable practice by an engine OEM, and I expect the authorities may turn their attention towards GE, P&W and Rolls-Royce next. In a market where MRO capacity is under extreme stress, any loosening of OEM controls and the encouragement of third-party investment must be applauded.
On a personal note, on December 31, 2018 I retire after more than 29 years as president and CEO of Engine Lease Finance Corporation to move to calmer pastures as an adviser to the company. It has been a time of massive change in the industry and if 2018 was not tumultuous enough, I can assure you that this industry has plenty more twists in store.